search results for: location >>
you can refine your search: America (9) Asia ; middle East (5) Australia ; Oceania (1) Eastern Europe ; Russia (29) Western Europe (51) World (7)

choosen category: information >>
possible subcategories: accommodation (93) cityinfo (12) transportation (1)
result pages: (0) 10 20 30 40 50 60 70 80 90 100
matched results:
GoEuro
Saarbrücker Str. 20/21
10405 Berlin

GoEuro is a European travel search and booking site that compares and combines air, rail, bus and car. GoEuro allows travellers to search to and from any location, including towns or villages, showing you the best possible transport options and combinations based on price, travel time and convenience, and eliminating the need to visit multiple websites to plan an entire trip. Compare. Combine. Go.
Habitat HQ - Backpacker & Budget Accommodation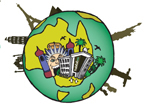 333 St Kilda Road,
3182 St Kilda, Melbourne
Australia

Habitat HQ - Backpacker and Budget Accommodation hostel is Melbourne's best and one of Australia's most talked about hostels. Located in St Kilda, Melbourne's beachside suburb we offer serious value with free Wi-Fi, free breakfast, free carparking and free use guitars and instruments for guests. Known as Melbourne's Music Hostel we run open mic nights, offer exclusive gig tickets all over town and run free walking tours, pub crawls and lots more. Meet our relaxed friendly staff and make our habitat yours to experience St Kilda & Melbourne as a local!
Mr. Gomez Hostel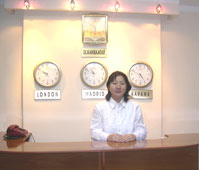 Davkhar # 16, Khoroo 1, Bayangol distict, 16000, U
16000 Ulan Bator
Mongolia

Accommodation in Ulaanbaatar city known to be very expensive, our vision is to set a hallmark of quality service and offer affordable accommodation to make life easy for foreigners, backpackers and travellers visiting or traveling in Mongolia. We opened up Mr. Gomez Hostel in 2005, and it is located just 200mts across to the Ulaanbaatar Railway Station(Free Transfer!). We can arrange train tickets for Beijing, Datong, Irkustk, Moscow, and Hohoot (Inner Mongolia, China).
Tu i Teraz Hostel
Kazimierza Wielkiego 15
50-077 Wroclaw
Poland

fon: 48 601 637 806 english

Hostel "Tu i Teraz" is a family company of people who themselves often used services of hotels, hostels and guesthouses, domestic and foreign. We learn how to prepare a place for every traveler, a cheap and nice accomodation in the center of the city. We are open for individual travelers and organised groups. We offer you 48 beds with access to shared bathrooms. We have also a kitchen and coffee and tea for free when you want. We have Internet access, television. You can hide your expensive stuff in our safe, and buy some snacks or drinks in our small shop. We can also help you with booking tickets for some events in Wrocław.
www.feetuphostels.com

Av. Cardenal Benlloch, 22
46021 Valencia
Spain

Feetup Hostels Group is compromised to provide our customers with quality, safe and budget accommodation, and more than that to offer hostels with personality represented by our different brands. Our philosophy is to serve our customers as friends and that is why you will always find our staff warm and welcoming. We love travel and we understand the needs of today's independent traveller of all ages.
Florence Youth Hostel
Via DELLA CONDOTTA 4
50 122 Firenze
Italy

"Looking for a great value hostel in the heart of Florence? The best locations: Uffizi Gallery, Old Bridge, Duomo only a few steps away? Free internet access and wi-fi? The best cleaning and safe room? No curfew? The best hot breakfast? Friendly staff who speak several languages? Without doubt we'll take care of everything you might need. So, stay alone, stay with friends but whatever you do stay with us!"
Travellers Inn Private Rooms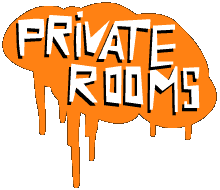 Plac Na Groblach 8
31-101 Krakow
Poland

Small and cosy hostel with private doubles, triples, quadruples. Great location- beneath Wawel Castle, upon river, 5 min. walk to The Main Square.
Travellers Inn Hostel Krakow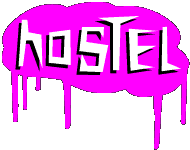 Ul. Jozefa Sarego 24
31-047 Krakow
Poland

Good alternative to other hostels in Cracow . Your home away from home in Krakow. Friendly relaxed hostel in the Old Town. Lots of freebies for backpackers.